0






Rename LVOOP Labels now CwLV Silver
lvoop
rename
silver
team lava; lvtn; jgcode
labels
I have just completed the process of taking the Open Source tool
Rename LVOOP Labels
from a Standard to a
Silver Addon
on the
LabVIEW Tools Network
and it was a rewarding experience as a LabVIEW developer.
The items that I have to resolve in the
Standard
package in this case included:
Adding more comprehensive documentation

Integrating help into the LabVIEW Help menu

Making the Examples I created more visible

Adding Example Finder support

Testing for compatibility in LabVIEW 2011 (which is currently the latest version of LabVIEW).
This blog entry shows how I was able to cover these requirements pretty easily. I hope it helps other developers publish their packages (either through LAVA or on their own) on the LabVIEW Tools Network.
In terms of
documentation
, I wanted to make use of the VIPM Information Screen as it contains information on compatible OSes and compatible LabVIEW versions (among other things). So I proposed that there was no need to duplicate this information and I simply referred the end-user to this screen in VIPM when I needed to. This was allowed.
On a side note it would be really cool if I could invoke this screen from LabVIEW - so it would be better integrated with my tool. I already have added the idea for an VIPM API in the VIPM Idea Exchange, and this is another use case - please vote for it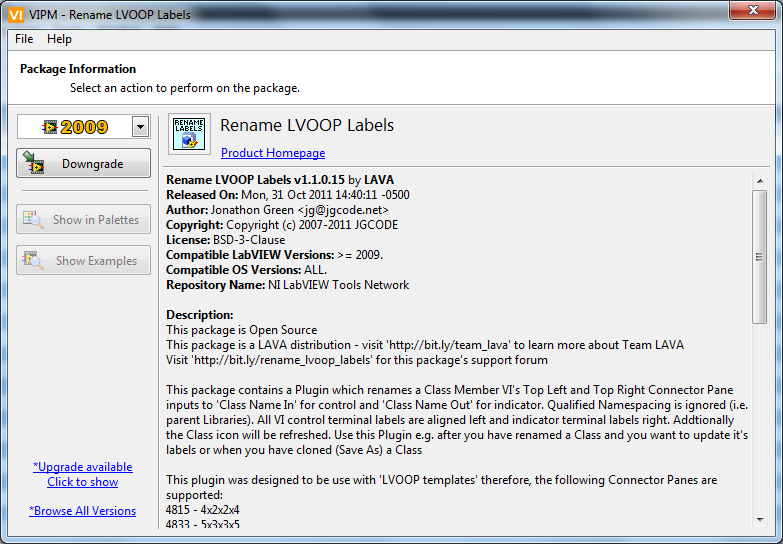 I made use the of the existing support from the LAVA-CR to cover the Help integration requirement by invoking the tool's
LAVA-CR webpage
from the
Help Menu
(as an afterthought I should have added a link to the tool's
LAVA support forum
too). As it turns out, this information is pretty much the same that appears in the VIPM Information Screen and as I couldn't invoke that, it was handy to have this webpage to point to which contains documentation, instructions on how the tool works, installation directories etc... and it made a great Help resource.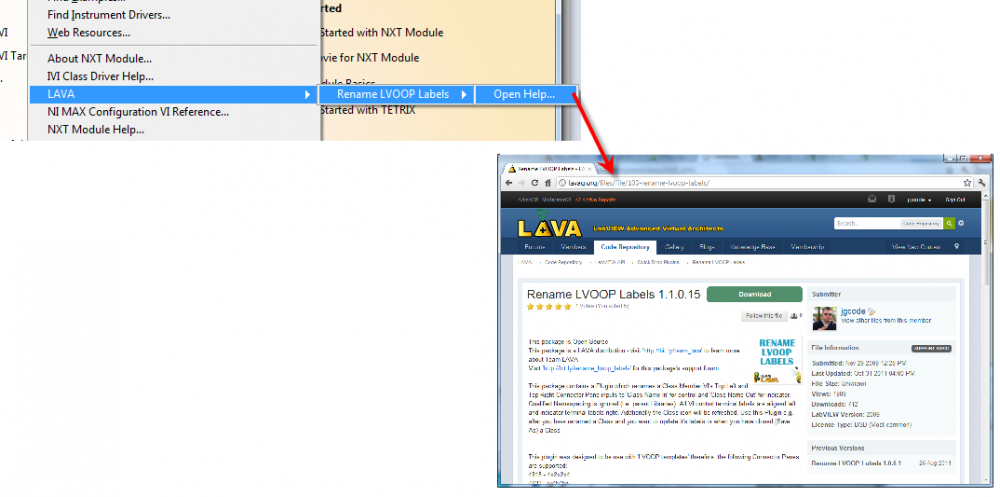 I was able to make my
Examples
more visible by adding an additional item to the Tools Menu which invoked my Example Project (.lvproj) and opened the Block Diagram of a Top-Level Example VI that contained instructions and links to all Example VIs. I also added detailed instructions to each Example VI so it's purpose was as clear as possible.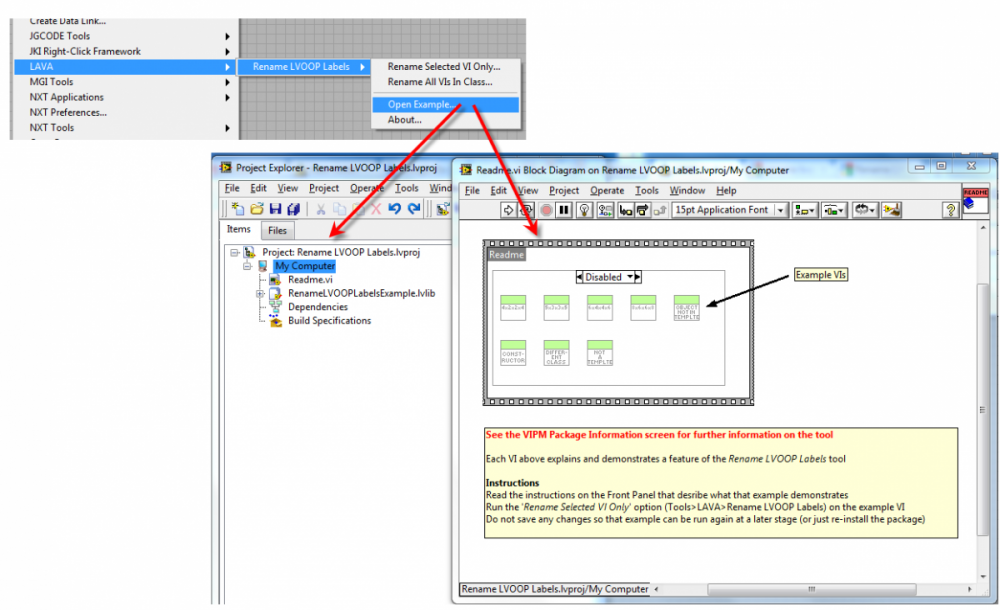 I created a
Example Finder
file (.bin3) and installed it to <examples>\exbins which where it must be installed to be compatible with LabVIEW 2011 (this location is also backwards compatible with older versions of LabVIEW). So examples for this Tool can be searched for in the Example Finder.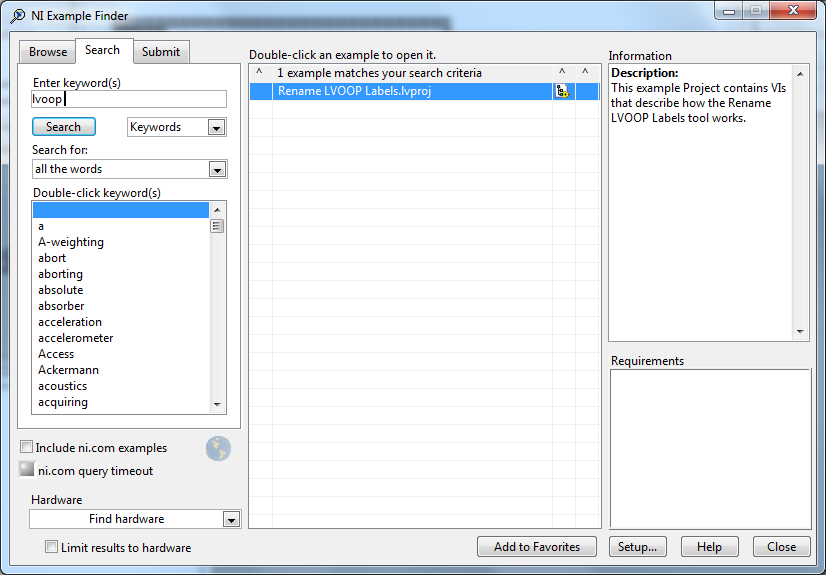 In summary, by completing the
Silver Compatible with LabVIEW
process I learned a lot (about the process) and have been able to create a better tool which, end-users can see by looking at it's CwLV level on the LabVIEW Tools Network. I also get to use these cool logos:

Thanks heaps to Crelf, Ton and David_L for their help in taking this to Silver

Kind Regards
Jonathon Green
Team LAVA Administrator