2






1
votes
UI Tools is now Compatible with LabVIEW
lvtn
team lava
ui_tools
jgcode
Congrats to François Normandin as
UI Tools is now Compatible with LabVIEW!

The second highest download in the LAVA-CR is now available by just firing up your copy of
VIPM
and download it straight from the
LabVIEW Tools Network
!
.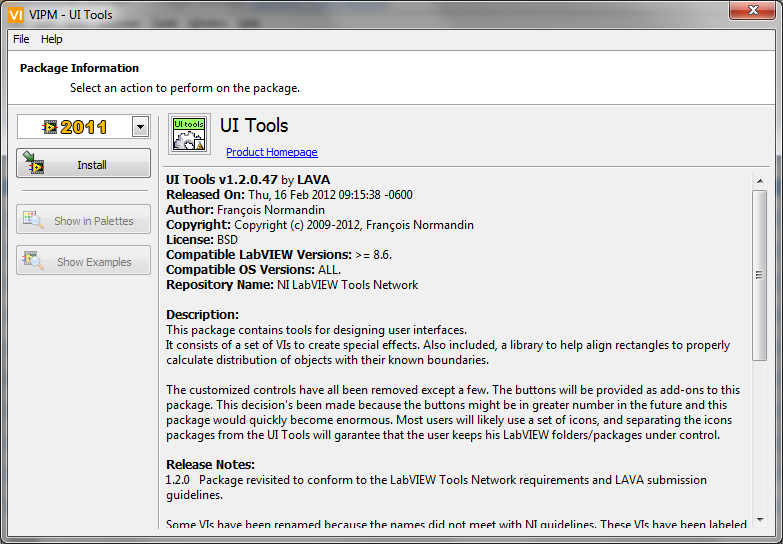 UI Tools is currently CwLV Standard and will be applying for CwLV Silver in the near future.

As always, additional thanks to
David_L
, Will and the LabVIEW Partner Program Team.

Kind Regards
Jonathon Green
Team LAVA Administrator