1






Community, Resources and How We Role
Posted by
jgcode
, in
General
26 August 2011 · 271 views
roles
team lava; lvtn; jgcode; community
Today, I will be discussing a few features of this
Team LAVA
initiative and demonstrating using a
VIPM
package that has already been released on the
LVTN
and published through LAVA. Yes! Of course we tested the process before releasing it to the Community! If you have a keen eye you might have already seen it: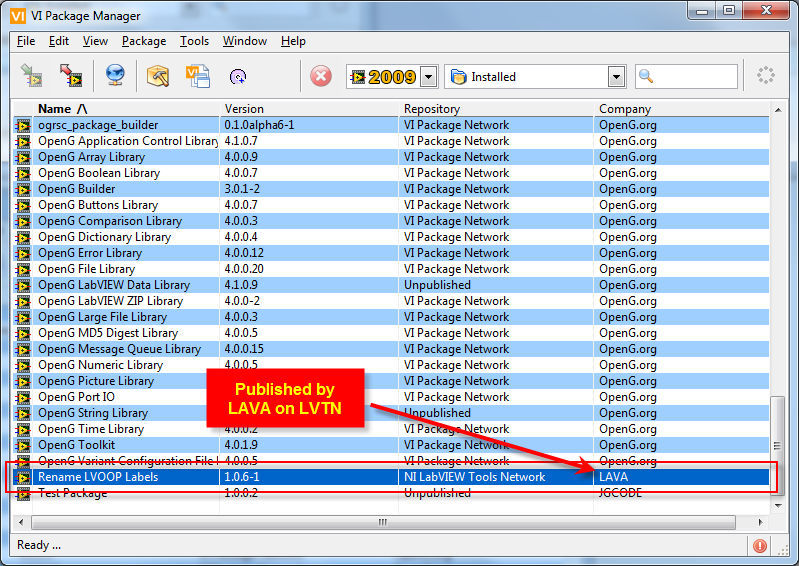 Rename LVOOP Labels
is a simple LabVIEW Tool that made for a great test package for several reasons.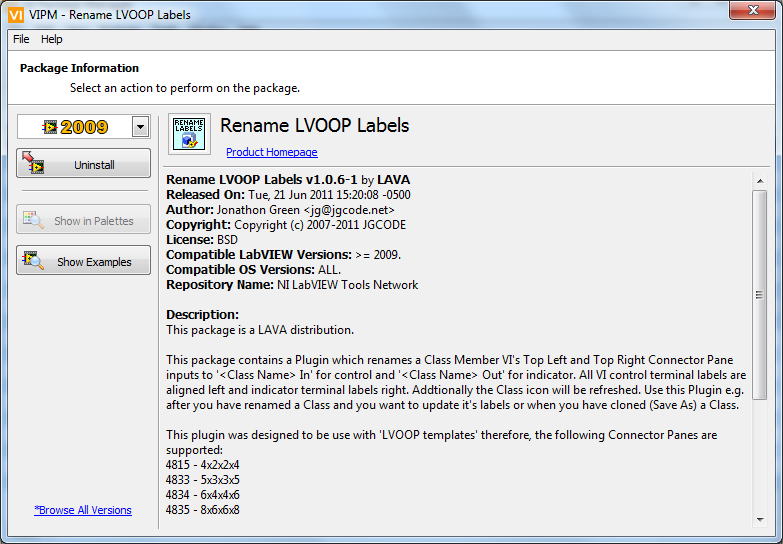 Now,
interaction defines a Community
, but to me it has always been more than that. I believe it is also defined by the support and help of others, and the return of such things, which makes the Community interaction grow and the Community itself become stronger.
I have mentioned previously that
Team LAVA
Developers will be able to leverage Community resources to achieve more. Aside from the concept of members helping each other, what are these resources I am talking about?
Supporting resources have been setup on LAVA whereby each package will have its own sub-forum in the new
LAVA Code on LabVIEW Tools Network forum
(a more informative name for end users than
Team LAVA
). The new forum looks like this:

Each package's sub-forum will be a dedicated place where authors can respond to end user questions, update release information about the package, create tutorial videos or anything else they want (go ahead – be creative!). We are trying to be in line with higher level LVTN certification requirements.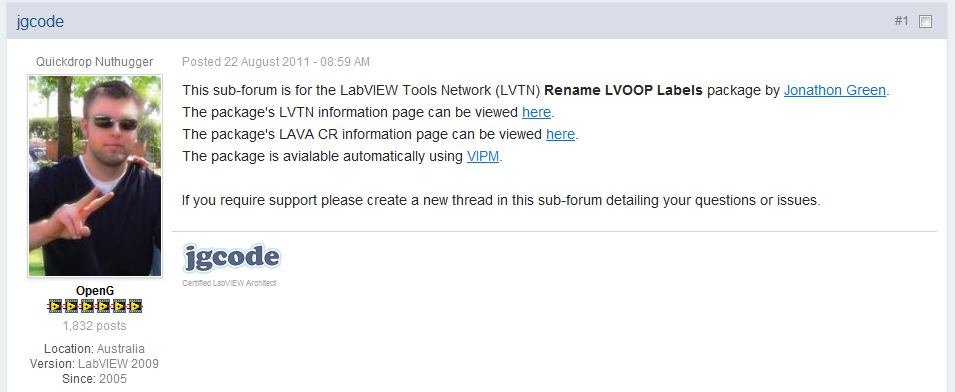 If the package started life out in the LAVA-CR then it will already have an information page there. If not, one will be created. The LAVA-CR page will be the Product Homepage link for the package: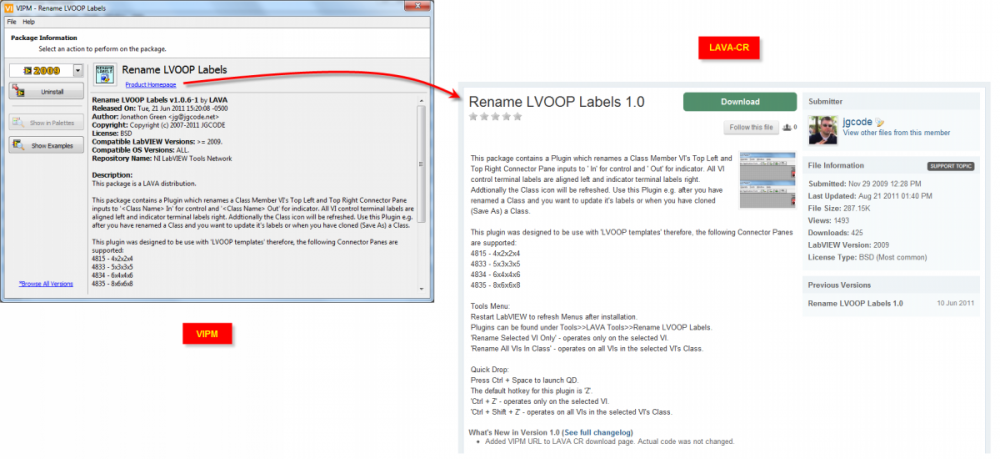 The current
Support Thread
will be locked and users will be redirected to the new LAVA-LVTN forum: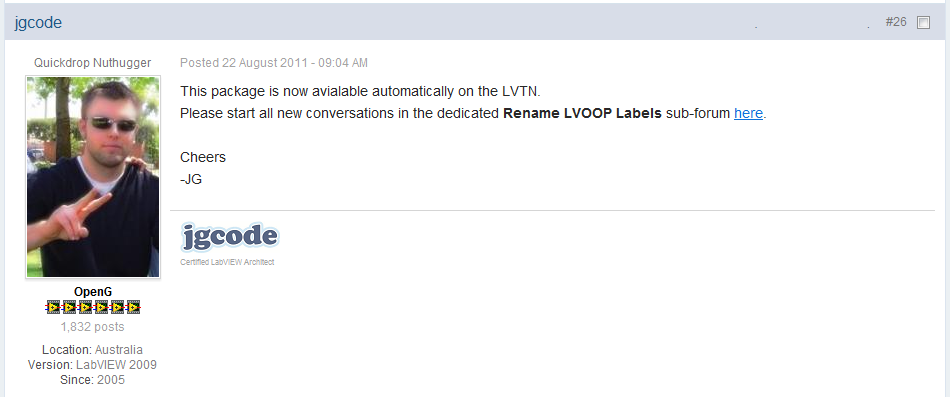 Some new features of the LAVA site we are currently working to implement include:
The LAVA-CR page's Support Topic will link to the new LAVA-LVTN sub-forum for that package

The LAVA-CR page's Download button will link to NI's website, as opposed to a file, so the package can be downloaded directly from VIPM (now active!)
As you can see, we are leveraging some of the resources of the LAVA-CR for this process because it makes sense to do so, but they are two different places to publish and host code (I will be blogging more about the relationship between the LAVA-CR and the LAVA-LVTN in the near future).
Mad props to Michael for his hard work on making all this come together on the LAVA forums.
The package will have
a page on the LVTN
too (obviously!). Here you can see it in the VIPM LVTN Browser:
In terms of roles, I will be acting as Administrator for this process and I will be the sole person liaising with NI in submitting packages to the LVTN under LAVA. This reason for this is two-fold:
This was requested by LAVA Administration

The initiative requires management

It will simplify interaction with Team LAVA from NI's perspective
What is
your role
in this initiative? Well, we have given the concept wings - now its up to you to make it fly!
Interested in releasing a package to the LVTN through LAVA? Please leave a comment.
Kind Regards
Jonathon Green
Team LAVA Administrator