Ben, small note:
I see in one of your images that you index over your array of Instruments and individually configure an Observer to substitute a message and then register this Observer with the Metronome. You'll have less overhead if you take the entire array of instruments, create a single Observer, configure it to substitute a message, and register it. Observers can hold any number of "Send" objects internally. To make your array into a single Observer, use what is now called "Create Observer (polymorphic)" but was then called something like "Make Observer" or "Add Observer".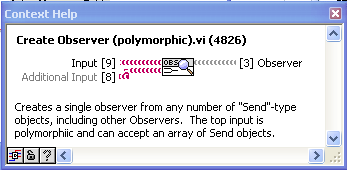 Another small note: There is a
bug
that is a problem for a feature that you might not be using but should know about. For Variant-type messages, one can not fill in the label and let the message use the variant data name as the label. But a bug in converting to variant sometimes doesn't take the right name: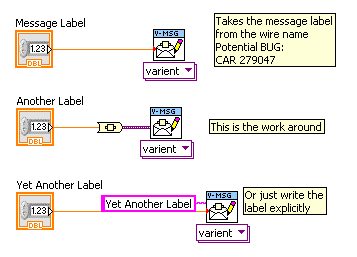 Edited by drjdpowell, 11 February 2012 - 12:19 PM.