VI Name:
Hamming Weight and Hamming Distance
Total VIs:
2
Description:
One VI calculates the
hamming weight
, the other the
hamming distance
,
Note:
-
Blockdiagram:
Hamming weight (two versions, one with parallel loop, other without, didn't tested which one was faster)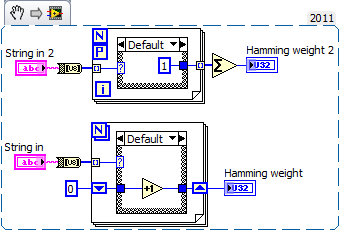 Hamming distance: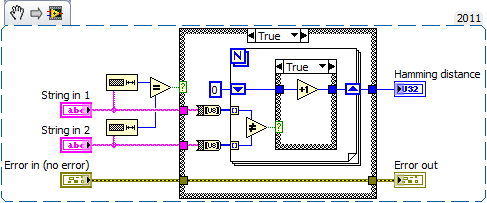 What are you thoughts on this VI?
Would you like to see such a function in OpenG?

Can you optimize the code?

In which package should it be included?

Should it be rejected?