Over at
some other thread
, crelf said, " I strongly suggest that this topic go to a new thread." And, lo, there was a new thread.
So when is it a good and bad idea to use a sequence structure? Should they be
banned outright
? Even
removed from the language
? Personally, I think they should be discouraged, are often bad style, but are occasionally necessary.
Just the other day, I wrote this: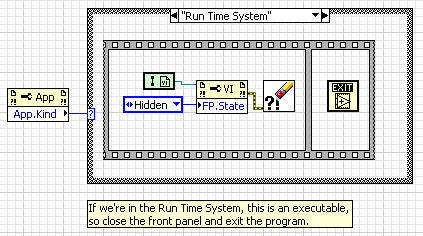 I genuinely don't see any way to guarantee proper execution order without the sequence structure. I usually find the only time I ever use them is when I'm using a LabVIEW node where I can't enforce data flow any other way, e.g. with Wait.