Hi
I've converted one application from LV2010-32 bit to 64 bit.
Everything works well, but my LabSQL ADO component is slow.
In my 32-bit LV application a DB-queryl takes 4ms but 1700ms in my 64-bit system, it still works but I can't accept this.
A run both LV32 and LV64 on the same computer next to eash other so it's not a computer issue.
Anybody seen this before?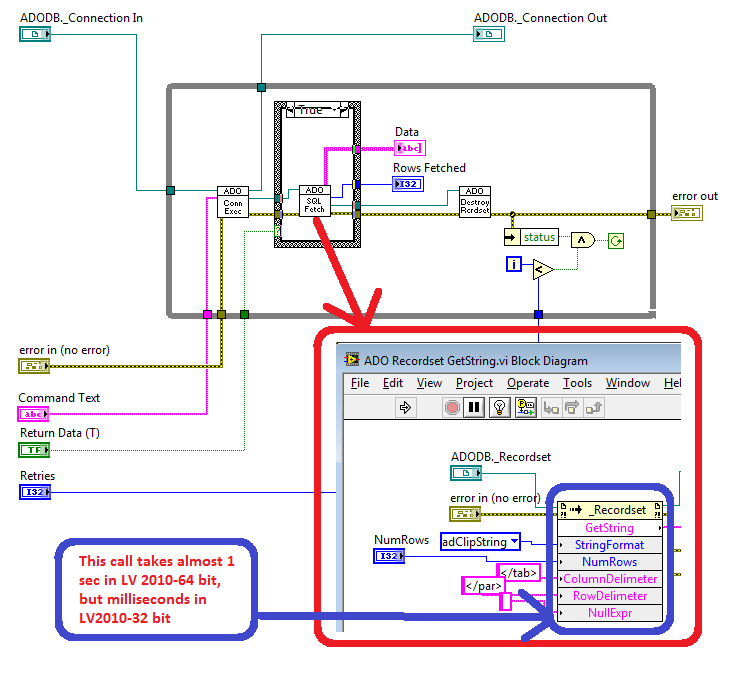 Cheers,
Mike