This OpenG Review is closed.

See

Summary Post

here. Please start a new thread to discuss new changes to this VI.Read this post for start of review.
I'd like to suggest these three VIs (or similar) as possible LVOOP-object additions to the OpenG Toolkit: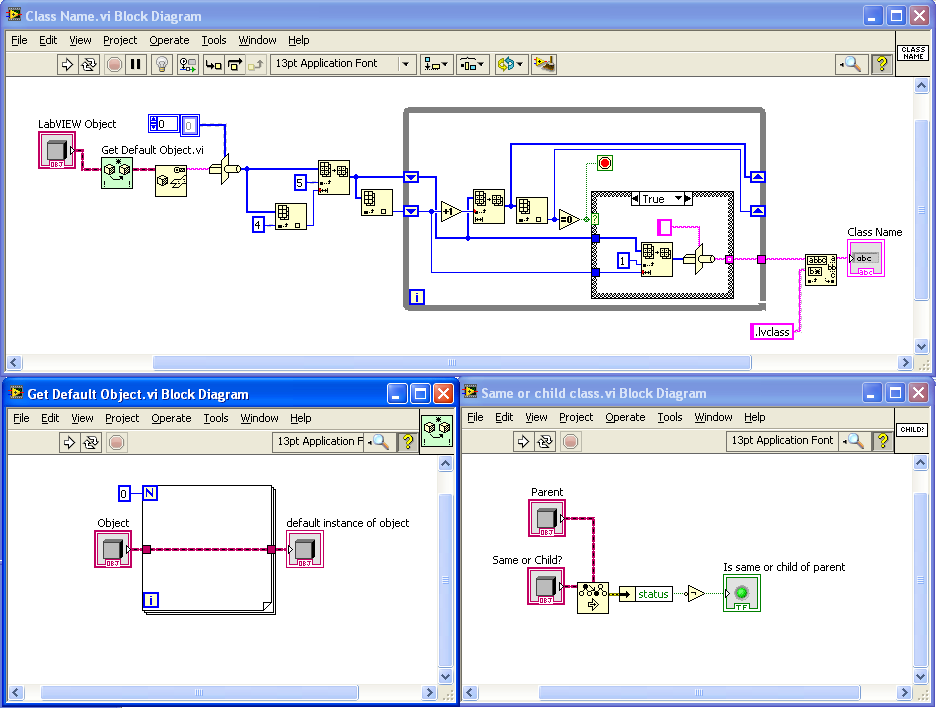 "Get Class Name" is a modification of
"Get Name of Class of Object"
posted by AQ. Here it just returns the basic class name (which I use often in custom probes and the like).
"Get Default Object" is inspired by
this discussion
and uses AQ's zero-iteration loop method. This is a very simple VI, but using it instead of the raw code is much clearer to the reader.
"Same or child class" just uses "Preserve Runtime Class" as a tester. Again, the advantage here is code readability (or it will be, as soon as someone comes up with a good icon for it).
Thoughts?
— James