I have a use case where I should make sure two objects are of the same class. Not an
instanceof
test but one where I verify the final class of two objects are the same, like a
typeof
operation.*
So for example, even though a Class 1 inherits from LabVIEW Object, they are not the same because they are distinct classes despite the inheritance relationship.
For a generic method, I came up with this: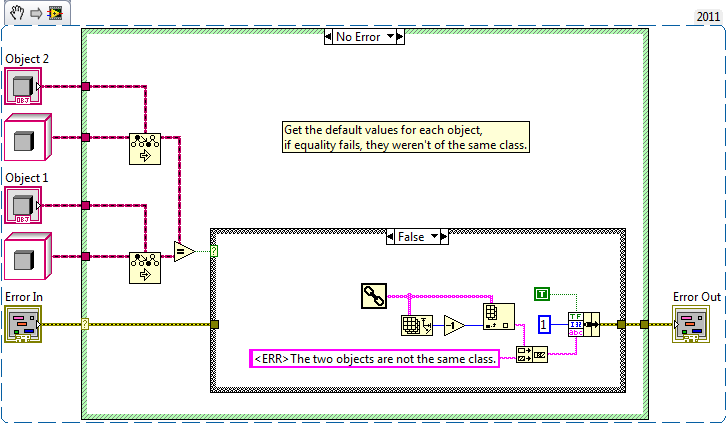 class test.zip
69.33K
30 downloads
Am I missing something, there's no built in way to do this correct?
*I realize flat out that as soon as an OOP programmer needs to ask this, they're "doing it wrong". Work with me here though, sometimes timelines demand a short lived hack because redesigning the interface takes too long.